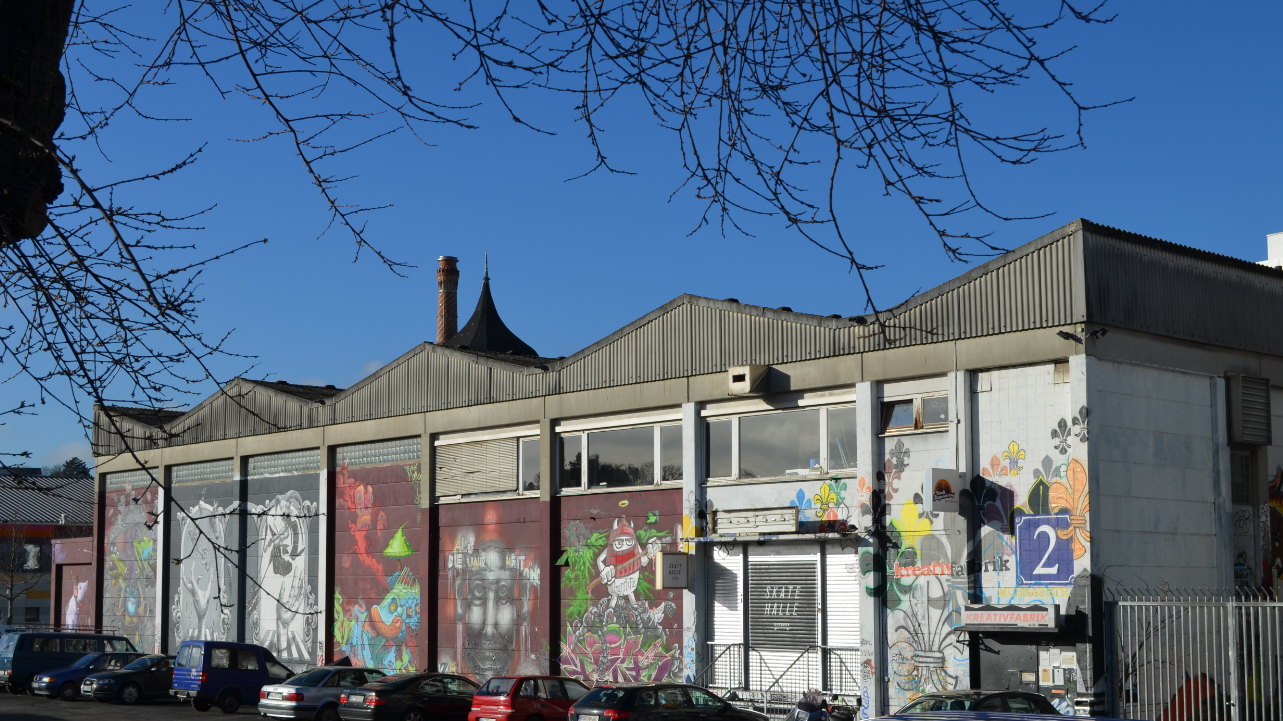 Kreativfabrik Wiesbaden e.V.
Murnaustraße Murnaustraße 2
65189 Wiesbaden
ÜBER UNS

The Kreativfabrik is an active part of Wiesbaden's vibrant cultural scene. On the former slaughterhouse site, the association operates a cultural center with a diverse program of events, rents out affordable rehearsal rooms to young, local music bands and offers space for social, political or cultural initiatives, groups and workshops. The Kreativfabrik believes that there are a lot of young people with many good ideas. These are worth trying out and realizing – even beyond the cultural mainstream and commercial interest.
KONTAKT

Kreativfabrik Wiesbaden e.V.
Murnaustraße Murnaustraße 2
65189 Wiesbaden